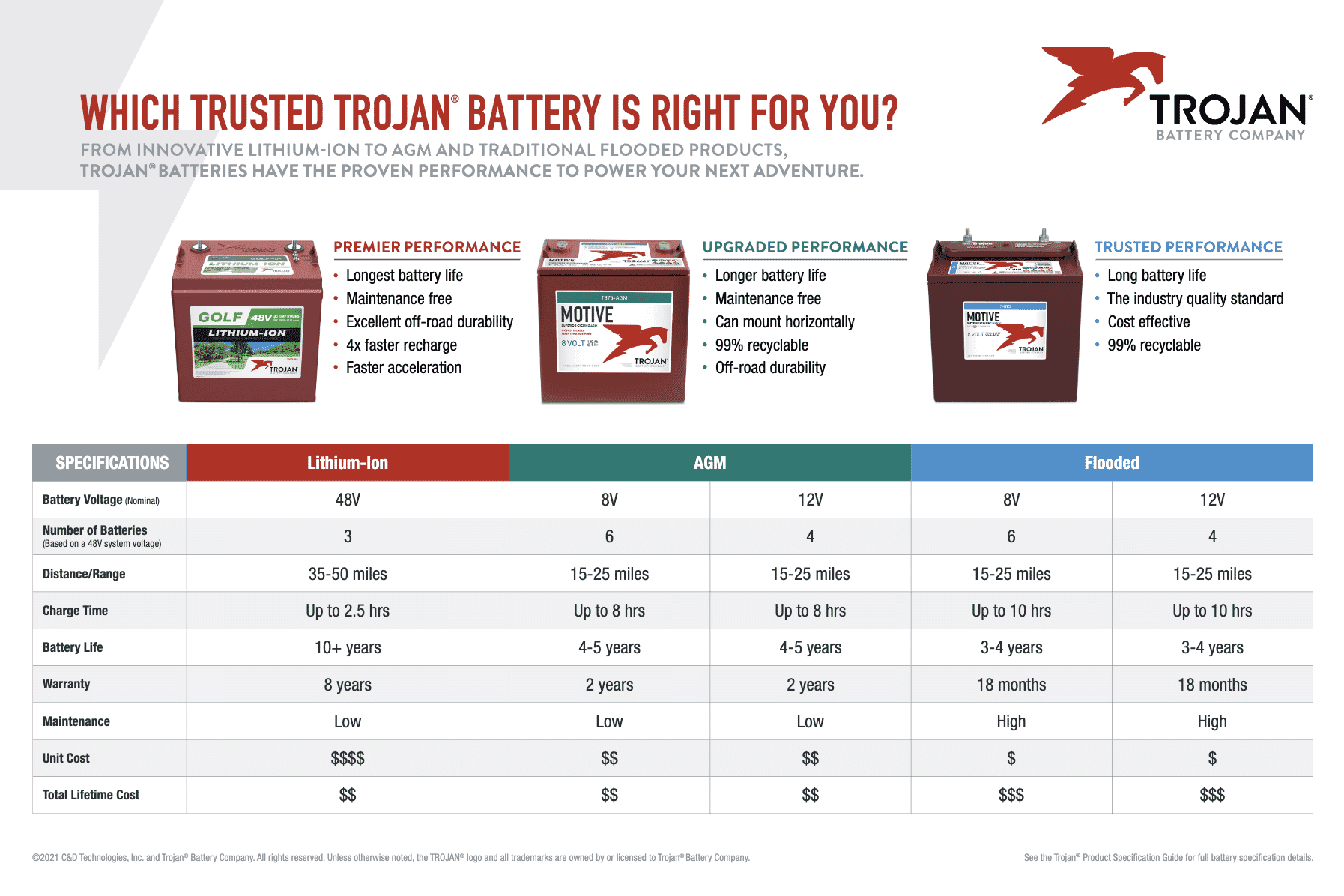 Quality & Performance
Trojan Battery Company is a premiere battery manufacturer offering a full line of lithium-ion, AGM and flooded batteries.
We're excited to announce Lake Michigan LSV Sales is now an authorized Trojan battery dealer in southwestern Michigan, offering Trojan's full line up of batteries including their Lithium-Ion battery line.


Lithium-Ion
We're excited to announce the Trojan Lithium battery line. Improved performance, half the weight & low maintenance are just a few of the advantages of a lithium battery system. Upgrade your golf cart or LSV with up to 90 kilowatt hours of performance, increased range, and peace of mind.
Contact us to today to discuss your battery needs or to upgrade your golf cart or LSV battery system, or check out out Parts Store here.